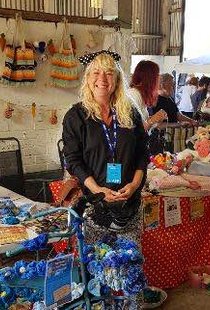 Mycenae Reach Out project
Established in July 2017, Deborah Fitzpatrick has been our Community Project Outreach Co-ordinator.
Our first project was to look after our local seniors and develop a drop in café. We now have a lively bunch of seniors who get together and where friendships have been made and support given to each other in times of distress. We know some folk only get out to attend the drop in café once a week. Reach Out offers events and regular programmes to help our local communities reduce loneliness - we're reaching out!

Our approach
The Reach Out programme supports those that are socially isolated and suffer poor physical and mental health and loneliness in our community. We try to connect those from hard to reach groups to get together and make friends. Mycenae Reach Out works to support those community members and signposts to other partnership organisations who can give expert advice.
What We Offer
Mycenae Reach out offers:
A weekly Drop in Café for seniors

Singing group for those with Learning Disabilities

Carer's Hub for those needing support and advice

Dementia Support Hub

Signposting, advice & information

Techy Time and one to one support for those new to Technology

Daytime Cabaret for seniors (ending August 2019

)

Disco for those with disabilities

Sports for those with disabilities

Time to Talk workshops for Young Carers and Over 65's
For more information on current projects click here
Partnerships and collaboration

Mycenae Reach Out often work in partnership with organisations and are keen to develop and work in partnerships on future activities.
Partnerships we have already established:

The John Roan School, The Royal Albert Hall (Albert's Band), The Alzheimer's Society, Music_Space Woolwich, South London Special League, GLL Get Active, Royal Borough of Greenwich, Greenwich Music School, Home Instead (Bexley & Greenwich) Paul Clayton (Soulchip Communications), Greenwich Time to Talk, The Greenwich Carers Centre, Greenwich Park Revealed Project, Rectory Court and Leah Lodge Care Homes, Bo-Peeps and Tudor Grange (kids into Care Homes), The Avenues Group (It Takes 2), Occasions for All Children, Age UK (Men in Sheds), SELWAT, Good Food in Greenwich, The GoodGym in Greenwich, Nike O2, Barclays Bank (The Royal Standard)
Funding into the future
We were successful in receiving funding from The Royal Borough of Greenwich for Mycenae Digital (Techy Time) for those brand new to Technology. Looking ahead we need to identify funding pots and to bid for applications to expand Mycenae Reach Out in helping our community. We have lots of ideas for the future of the project. Could you help us raise money? Could you sponsor what we do? If so, get in touch.


Key People
Key people involved in Mycenae Reach Out our IT Guru Paul Clayton from Soulchip Communications who helped us develop Mycenae Digital from day one. It is now a very successful project with group and one to one sessions for those brand new to technology.




Emma Bond has been instrumental in leading our singing group for those with learning disabilities.

South London Special League and GLL Get Active who will help us to run a brand new Disabled Sports Club.

Mycenae Reach Out also recruits volunteers to can help us with events. Our currently volunteers from United Living Refurbishment Company, Barclays Bank and Nike 02.

Other key people are our wonderful community who get together and enjoy the activities and friendships made at Mycenae House. Our community are a joy to us and love to get involved in what we do.